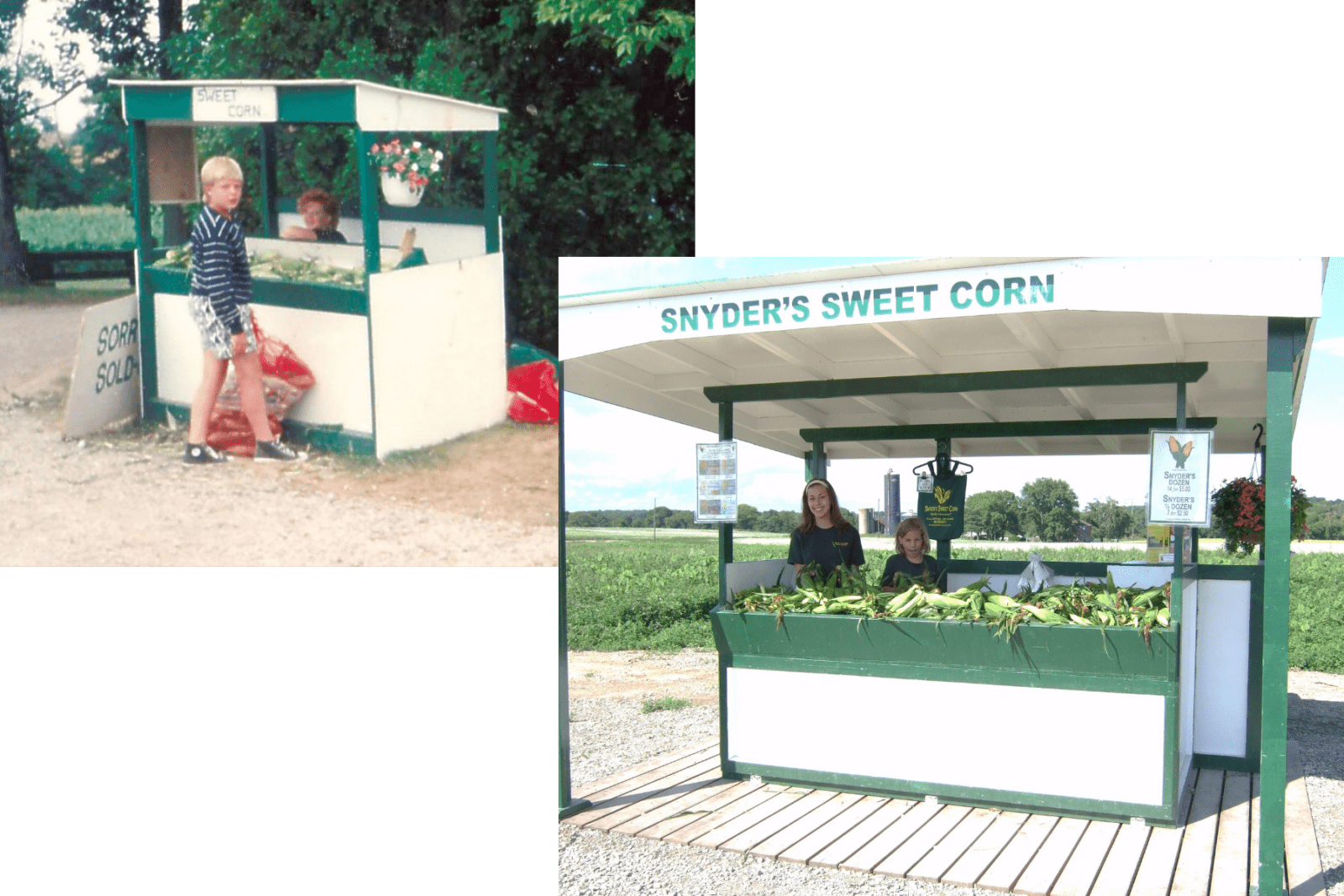 In the beginning...
During the summer of 1981, people driving along Regional Road 9, saw a quaint, little corn stand on the side of the road.
To ensure that every customer got a dozen good cobs, Charlie Snyder
insisted on throwing in a couple of extra.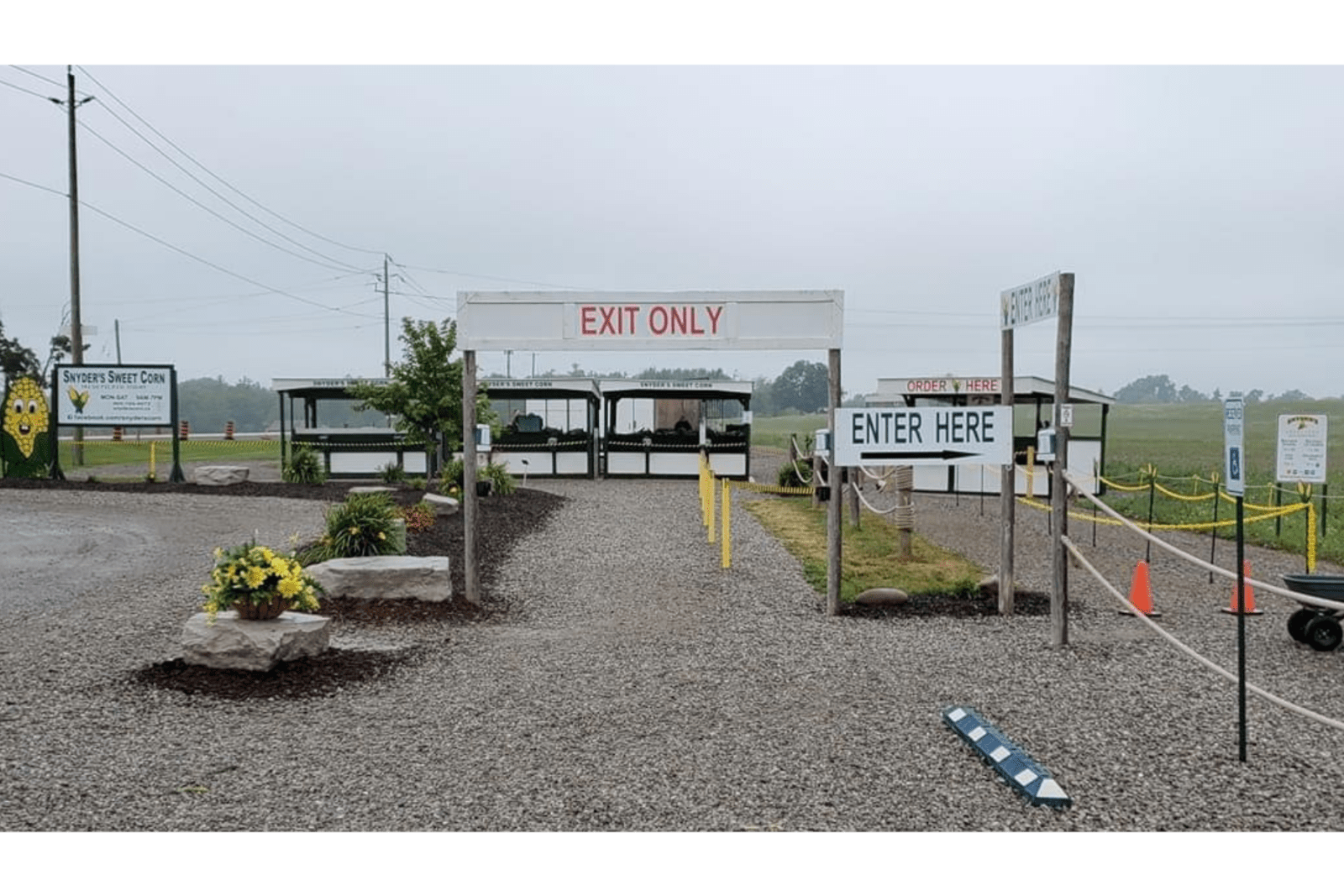 Over the years, that little stand has turned over a lot of dozens and grown to be multiple stands at our Farm Stand! What was just a courtesy at the time has become known as the "Snyder Dozen".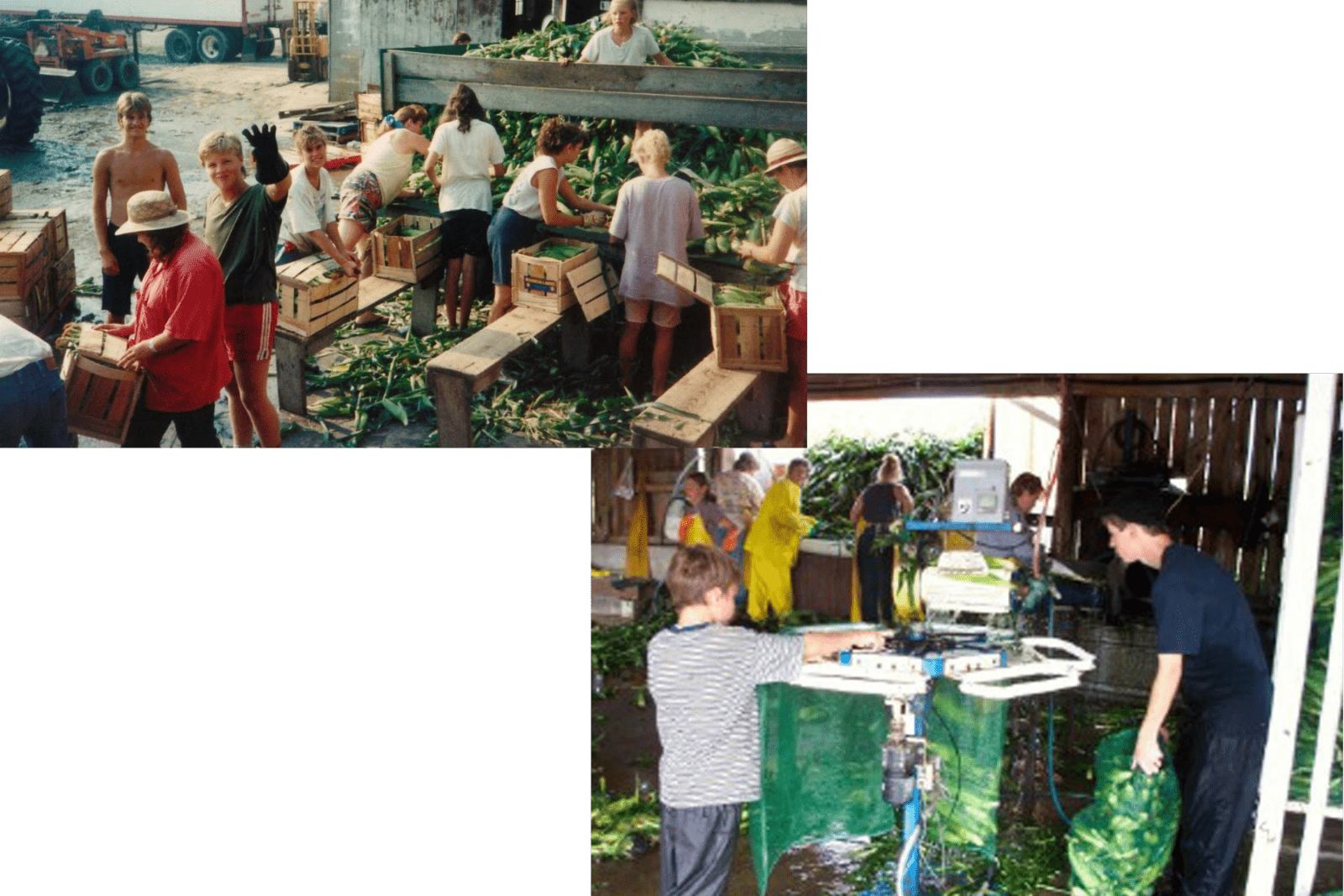 Growing Together
The business has changed a lot through the years. What was once
a two-week wholesale operation is now a seven-week season focusing
on retail sales. In 2003, Charlie passed over the reigns to his eldest son
Tom and wife Brenda.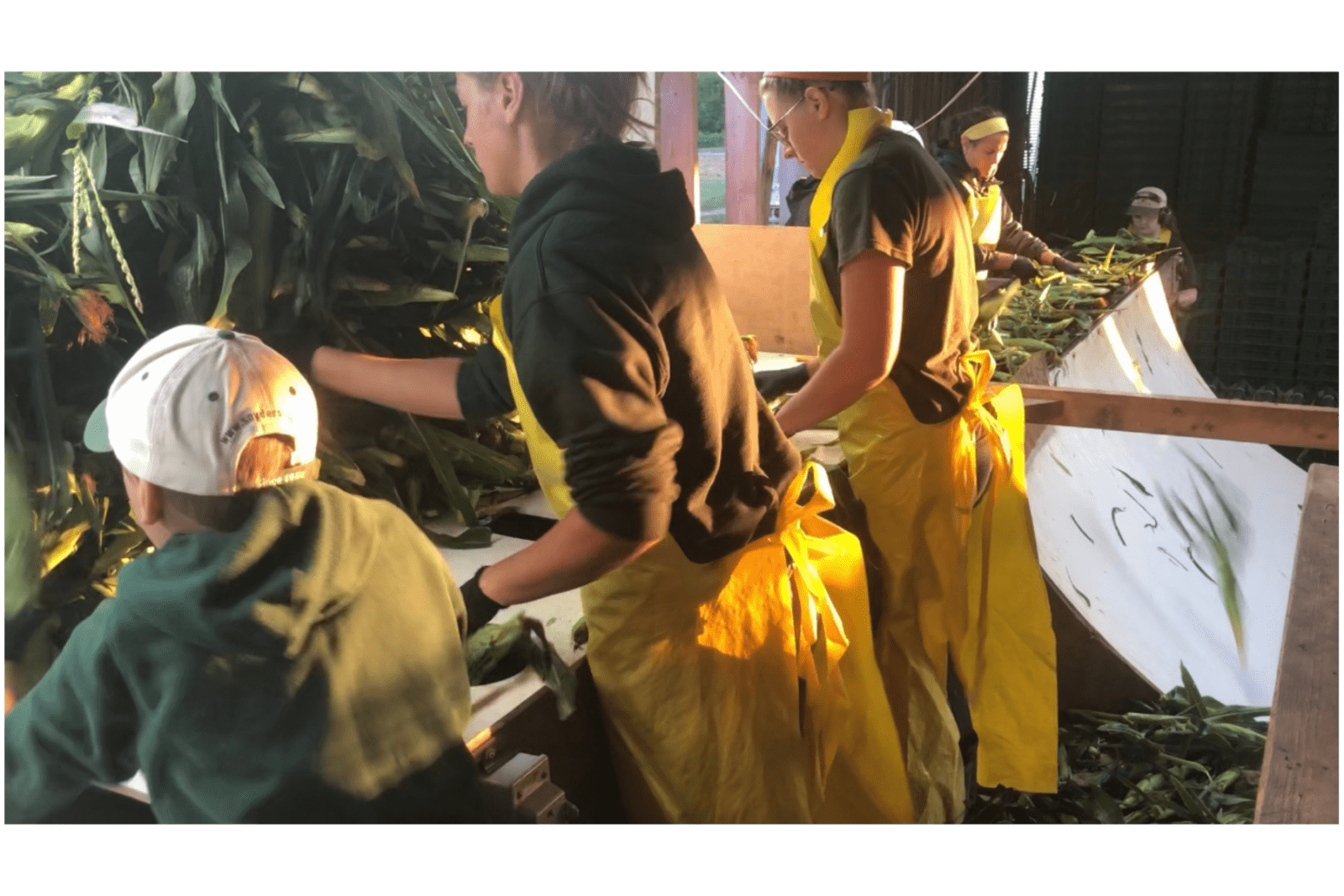 Some things haven't changed. We are still a family run farm retailing 80 acres of sweet corn and enlisting the help of friends and neighbours and an awesome Corny Crew to get the job done.
There are currently now four generations of Snyder's, working together to provide
you with some of the sweetest, freshest corn around…
...From Our Family to Yours