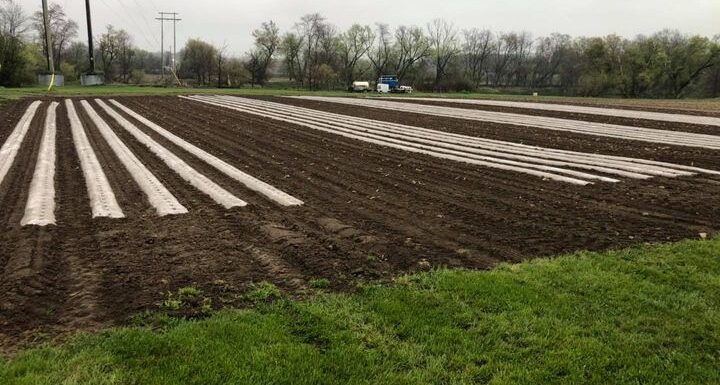 What are we up to now?!?!
Each season the boys have big thoughts of how we can do things better. Before we implement those ideas across our farm, we use this small plot of ground to try things out. This area is right outside my kitchen window which allows all of us a season long view of what I call 'The Good, The Bad and Sometimes the Ugly'
This year we are doing a side-by-side comparison of the true benefits of using biodegradable plastic mulch! While the mulch is environmentally conscientious, it is rather costly and often we don't get the yield (aka # of cobs of deliciousness) we'd like to see. So here we go on a journey to see just how many days we gain versus the true cost of this additional and time consuming method of producing Snyder's Sweet Corn!
Let the games begin for 2021!