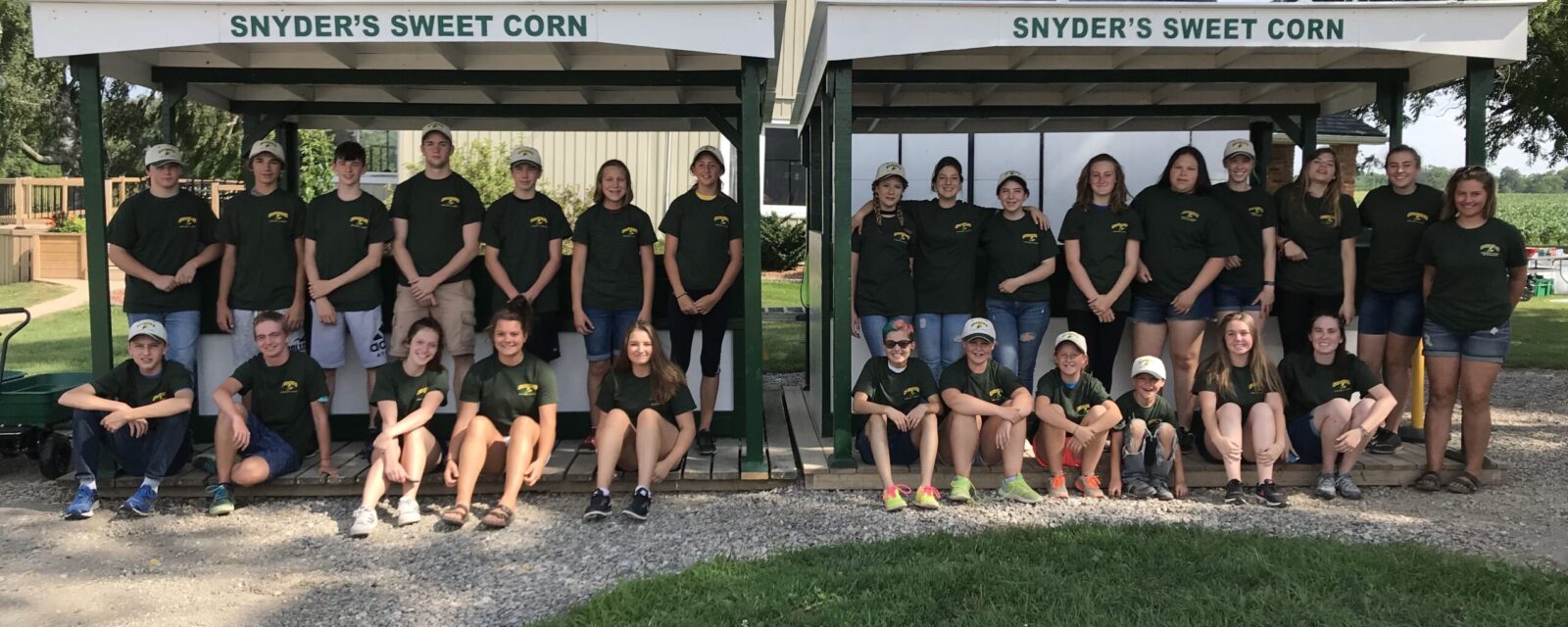 2018  SUMMER SNYDERS
THOUGHTS FROM OUR CREW
It takes a "corny crew" to make it all happen at Snyder's Sweet Corn!
Are you turning 14 or older this year and interested in joining our family for the upcoming season?
We are now looking for enthusiastic, hard working and fun individuals to be a part of our team.
Be sure to read the job descriptions and complete the application below and submit with a current resume by June 15th.

I will be connecting with successful
applicants for an on-farm interview after June 15th.
Mail to:
Snyder's Sweet Corn
1863 Haldimand Rd 9
Caledonia, ON N3W 2K1
Or Email to:
info@snyderscorn.ca