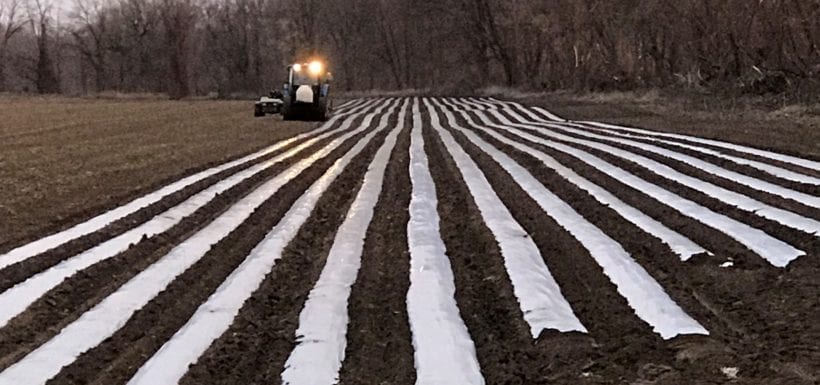 It's 'plastic' laying time!!!!!!
There's lots of planning and preparation that goes into growing our sweet corn but today's the day that I feel like we get to really begin our 2018 season!
Here our hardworking kids are just beginning the process of putting down the biodegradable mulch that will help to warm the ground and nurture the seeds that will go in later this week! They have 1 acre completed and by the end of the day there will be 24 acres of 'shimmering sea'.
We doubled the acres that we grow under 'plastic' this year to provide more corn earlier on in our season! We are looking forward to an awesome year and seeing you all again very soon!
88 SLEEPS TO GO!!!