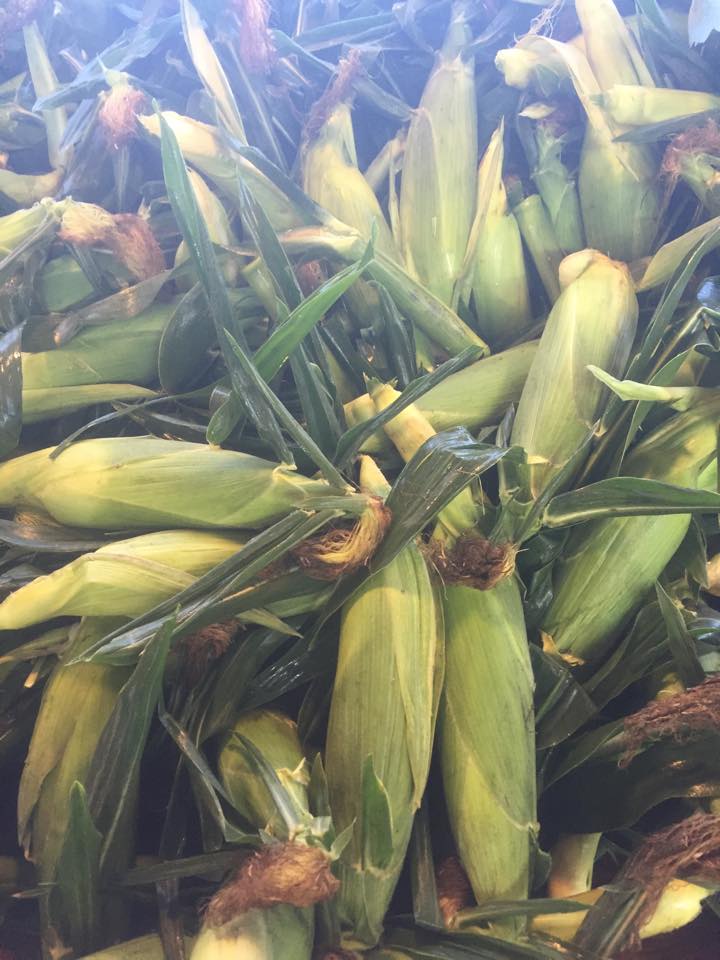 HELPFUL TIPS FOR STORING CORN
Corn prefers to go in the fridge with its 'clothes on'! For ultimate freshness, keep the husk on until right before you cook it! I recommend cutting the silks off for storage and keep in the fridge for up to 5 days from fresh! On these very hot days try not to transport corn in the trunk of your car if possible as it will begin to cook and can alter the flavour of you corn!
Enjoy your Snyder's Corn!!!
To reduce waste try freezing any leftovers…easy instructions to follow.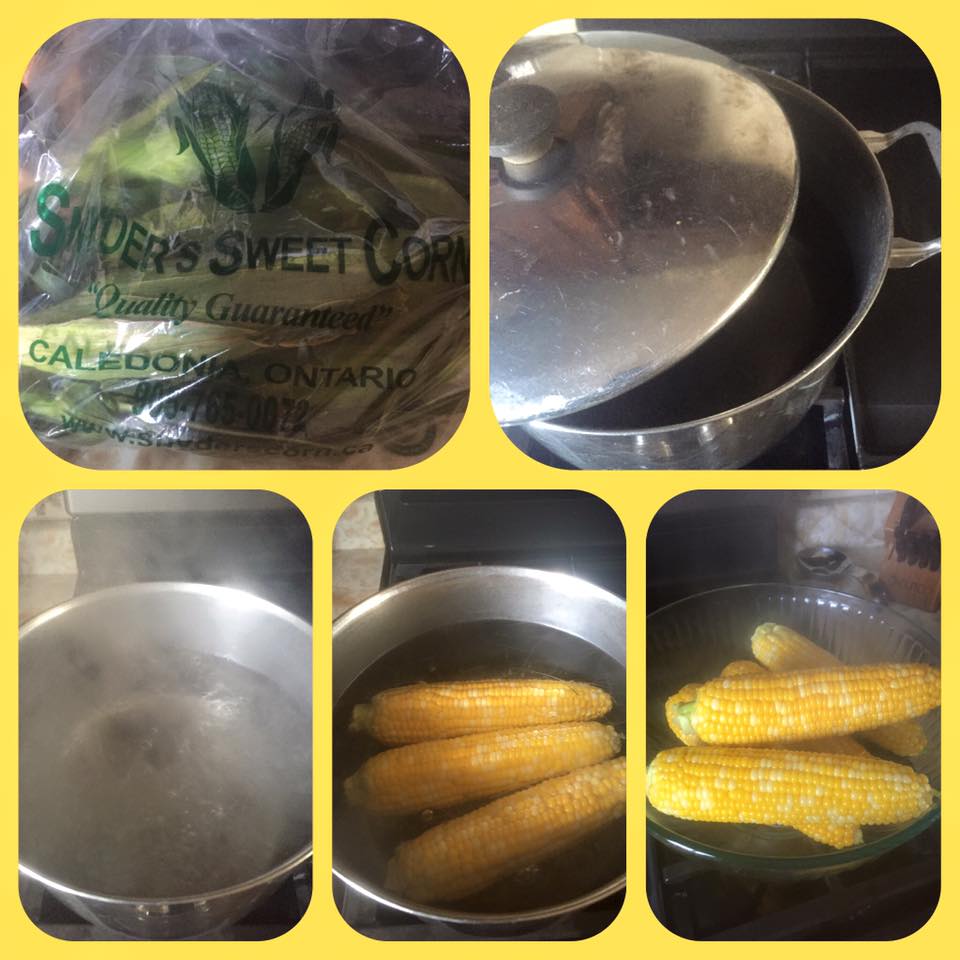 FREEZING CORN
Freezing Snyder's Corn is an easy and delicious alternative to buying packaged frozen corn over the winter. Just buy a little extra corn each time you are at the
Snyder's stand and plan to use some of it for freezing or make use of any leftover corn from dinner by processing your leftovers after your meal!
Bring your pot of water to a boil and place corn in the pot. Cook all the corn for 3 minutes after it comes back to a boil. Simply cool the cobs you intend to freeze in a sink full of cold water while you eat your meal.
Drain and then cut the corn off the remaining cobs after dinner. Be sure to label and fold the open end of the bag over before filling to keep it free of kernels and give a clean, easy seal! Fill freezer bags with kernels leaving about one inch of head space. Squeeze the air from the bag and seal and lay flat in your freezer.
To enjoy Snyder's Sweet Corn during the winter, just reheat by placing it in a covered microwave safe dish with a bit of water and heat on high for 5-8 minutes. Strain and stir in a bit of butter, salt and pepper and it will taste just like summertime!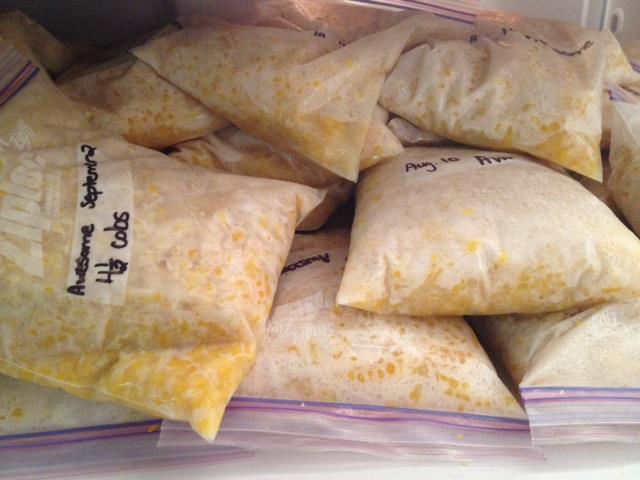 TIPS FROM OUR KITCHEN to YOURS
I recommend actually counting the weeks…(from September till July is about 45) and then doing the math of 1 cob=1 cup for how much you will need to get your family through the winter! 4 cobs will fit nicely in a medium Ziploc.
1 bag feeds my family of 8 at a meal with NO leftovers so I need about 45 bags to eat it once a week. That means I would need to freeze a Snyder 1/2 Dozen 3 times a week after supper during the season to be happy, happy, happy all year long!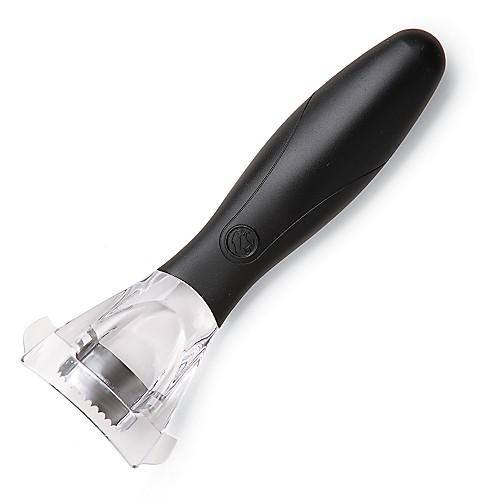 TOOLS WE USE
The Kernel Cutter from Pampered Chef to make quick work of a cob
(an electric knife for larger amounts although I really like the Kernel Cutter!)
and an angel food pan which has a handy hole on top of the
cone to hold the cob in place and the tray to catch kernels!
Please note, I am not a Pampered Chef Rep nor do I get a kick back on any sales…I just truly LOVE this tool and wanted to make it easy for you to access it too!